It's that time of the year to pull out all your tucked-in winter clothes with mothballs from the attic!
The cold days of winter can dry out the skin's natural barrier, resulting in dryness and itchiness. When the air dries out, your ultimate protective layer's moisture level drops, and in extreme cases, people experience severely cracked, infected, and inflamed skin that requires medical attention.
The steps we take to stay warm harm our skin even more! The bonfires, dry heat pumping inside our homes, and those long, hot showers we like to take certainly are not doing our skin any favors. Though frequent long and hot showers feel good, they can dry your skin. So warm showers it is! And always wear a loose cotton cloth before thermals to avoid direct contact with the skin. Now coming to the most important winter skincare regime, moisturizing, here's what you need to know.
Protect your skin with the right moisturizer:
Familiarize yourself with these three types of moisturizers before buying a cream, lotion, or gel.
Humectants draw water from the air or deeper skin layers (dermis) to keep your skin hydrated. Lotions are rich in humectants such as glycerin, hyaluronic acid, lactic acid, and glycols. The second type is emollients that smoothen and repair cracks on the skin by filling them with fatty substances. Creams with coconut oil, shea butter, and lanolin are rich in emollients. Third, occlusives reduce moisture loss by sealing the skin with a water-resistant barrier and keeping your skin supple. Petrolatum, butter, waxes, and heavy silicone-based gels are rich in occlusives.
Do 'star ingredients' make any difference?
Are the blue-eyed components of the skincare world, such as shea butter, almond oil, and cocoa butter, really that effective? Here's the verdict – Yes! These ingredients are rich in phytochemicals and have anti-aging and antimicrobial properties. They improve your skin tone and reduce the puffiness of the skin by boosting collagen production and increasing blood flow to the skin.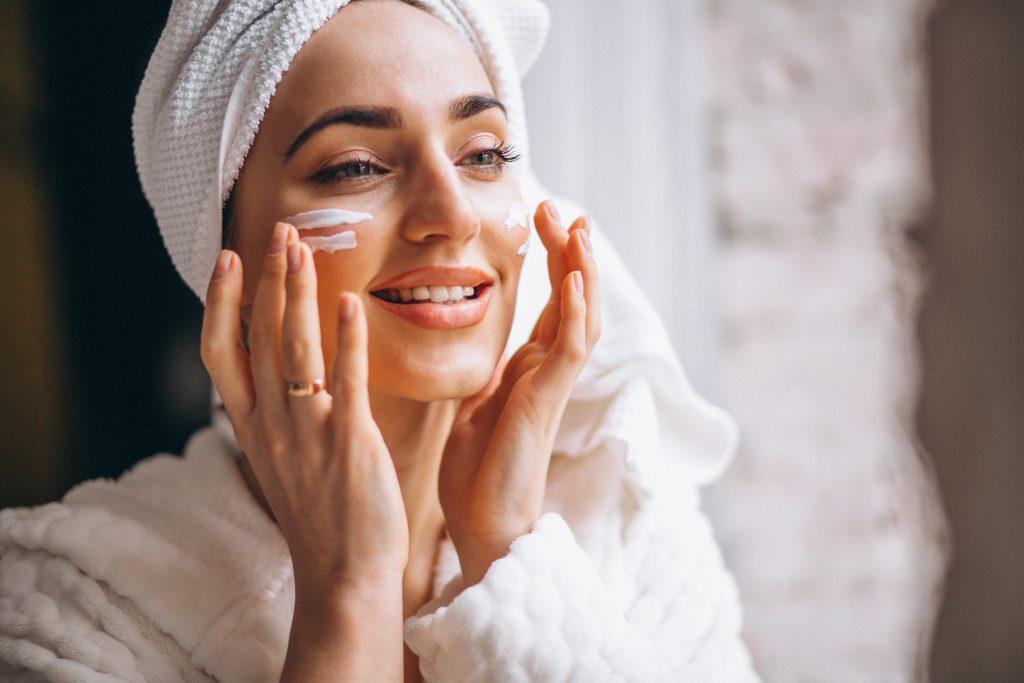 Simple DIY skincare recipes!
Cream and banana moisturizer: Fresh cream from skimmed or boiled milk has the best moisturizing effects. Blended with banana, it will soothe and nourish your dry skin, making it feel super soft. Mash up one ripe banana and add a few teaspoons of heavy cream to it. Whip and make a smooth paste. Apply on the face, keep it on for 20 minutes, and clean with a damp cloth before rinsing.
Coconut and honey gel moisturizer: Coconut oil and honey have moisturizing, antimicrobial, and restorative properties, which make this face mask incredibly nourishing for dry and flaky skin. Mix one tablespoon of coconut oil and honey well. Apply this paste evenly on the face, neck, and hands, and leave it for 20-30 minutes. Then, wash off the skin with water and pat dry to reveal hydrated skin.
So are you all set to take care of your body's 21 sq ft big, largest organ this winter?