Hey, those are just wisdom highlights! We all love coming up with our quirky comebacks to premature grey hair. We associate it with a sign of maturity, wisdom, and even looks. A study finds that 72% of women find grey-haired men more attractive. While all of these glorify the salt and pepper look, from a health standpoint, premature grey hair indicates a deficiency of vitamin B12, vitamin D, vitamin E, and vitamin A.
Our hair goes through a natural cycle of dying and then being regenerated. As we age, our hair follicles age, too, and produce less colour. Genetics plays a significant part in determining the start of greying, and usually, once you hit 35 years of age, most people develop grey hair.
How you can protect your hair from premature greying
It is essential to have a balanced diet that includes vitamins and minerals such as zinc, iron, magnesium, copper, and selenium. And smokers, sorry to break this news – smoking can damage and shrink hair follicles. And it is vital to protect your hair not only from the sun but also from harmful chemicals used in bleaching, too much heat from the curling iron or dryer, harsh shampoos, and washing your hair often.
Home remedies: DIY packs you can apply to your hair
Before bed, massage coconut oil onto your hair and scalp every other day. The next morning, wash your hair as usual. You can also massage your hair with amla oil one time each week.
Three times a week, apply fresh amaranth juice to your hair.
Blend an onion in a blender, then use a filter to collect the juice. Twice a week, rub this juice into your scalp, leaving it in place for 30 minutes and then shampooing as usual.
Make a paste of ¼ cup of curry leaves and ½ cup yogurt. Apply it to your hair and scalp, and then wash it off after 30 minutes. Repeat two to three times a week.
Mix equal parts of almond oil, lemon juice, and amla juice and massage the mixture into your hair and scalp. Follow this routine two times a day for three months.
Fill ⅓ of an 8-ounce jar with dried rosemary, then fill the pot to the top with extra virgin olive oil. Leave the jar in a sunny place for four to six weeks, shaking it every few days. After six weeks, use it as a hair oil.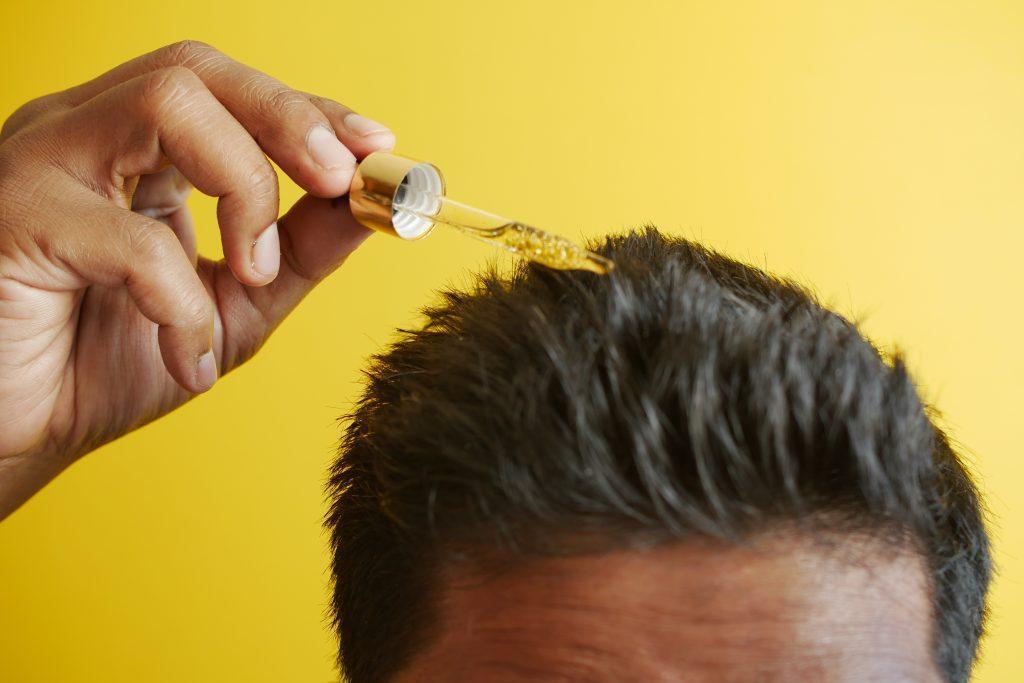 Home remedies: Daily food regime to prevent greying hair
Eat a teaspoon of freshly grated ginger with one tablespoon of honey daily.
Thrice a week, having a tablespoon of blackstrap molasses (from sugarcane juice, not from beet sugar) helps reverse the graying process.
Every day drink about 180 ml of fresh amla juice or 60 ml of fresh wheatgrass, or 250 ml of carrot juice. Alternatively, add one tablespoon of wheatgrass powder daily to your soups and smoothies.
Two to three times a week, eat a tablespoon of black sesame seeds to slow down and possibly reverse the graying process.
Superfoods that you must include in your diet
Eat foods rich in the enzyme catalase, such as garlic, cabbage, sweet potato, kale, broccoli, almonds, and ashwagandha supplement with food. These vegetables are rich in iron, folate, vitamins, calcium, and other nutrients that improve hair health.
Dark chocolates are rich in antioxidants and rich in copper, which aids melanin production.
Dairy products such as milk, cheese, yogurt, etc., are rich in vitamin B12, calcium, protein, and Yogurt, mainly probiotics and antioxidants.
Eggs are abundant in protein which the body requires to maintain good hair health.
Soybeans are highly versatile and famous for being a protein substitute for plant-based dieters.
Lentils are a great source of vitamin B9 and other nutrients that maintain the good health of our hair.
Fermented foods such as kombucha and kimchi are great for people experiencing premature greying.
Let us know what's your favorite hair routine that you follow to maintain healthy hair.