Universal health coverage may not be an impossible dream anymore. In its effort to achieve quality and affordable healthcare for all, the Government of India initiated the Ayushman Bharat Digital Health Mission in 2019. As a part of ABDM the government of India aims at creating an integrated, digital health infrastructure of the country.
The Government will help in completion of the WHO's SDG 3.8 targets by giving an active push to ABDM and by providing the ABHA Card which will enable digitization of an individual's medical data. The ABDM will help in improving the efficiency, effectiveness, and transparency of health service delivery overall with this digital health mission. The ABDM is set to project India as a strong digital power. This can go a long way in making healthcare accessible to all.
We have been exploring the realm of healthcare IT for quite some time now, and we are still in the process of making a transition from physical to digital. ABDM, through its integrated services, gives doctors & other healthcare providers an information backbone that makes it easier to track, access and update patient data. eliminating the duplication of effort and reducing the chances of error in the data collection process. This not only makes patient care more efficient but also gives providers access to detailed information from a central location. The result is improved patient care and reduced healthcare costs.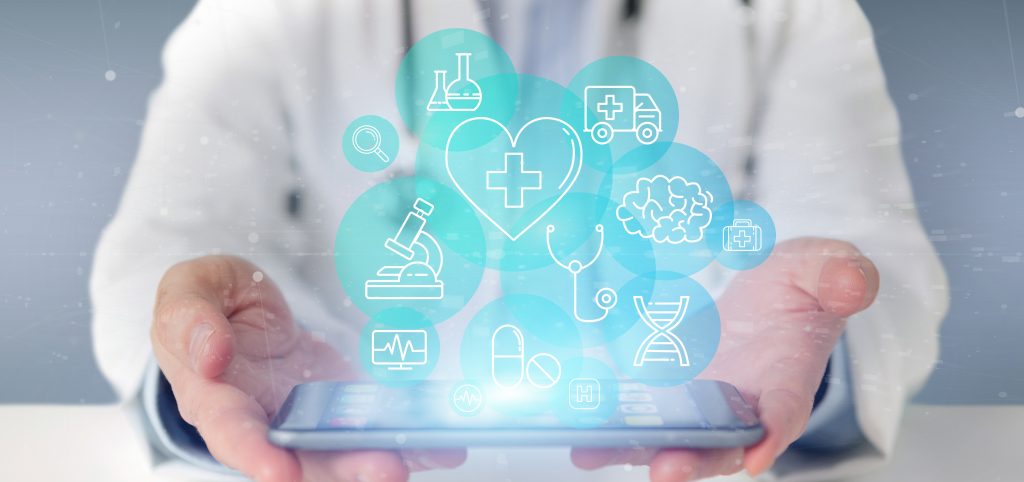 How is ABDM beneficial to citizens?
As per sources, in a country where 70% of the citizens do not have access to a single doctor and only 17% people have insurance coverage, the government has taken a step forward in order to ensure the availability of quality medical services for all. Under the National Digital Health Mission, patients can opt-in to create a Health ID allowing them to share their medical records with healthcare providers including doctor's appointment, diagnosis of an ailment, line of treatment, hospitalization for any treatment, and drugs taken with an aim to provide high-quality healthcare for all. The other key features of the mission are- Digi Doctor, Health Facility Registry, Personal Health Records Management, and Electronic Medical Records.
ABDM enables a comprehensive digital repository of health records of Indians that can be leveraged by all players for various activities. With the patient's health records in one place, it will be easier to identify gaps and solve them by providing patients with better access to care across the country. Patients will have access to their medical records at all times, and that can save a lot of time in hospitals.
With advancements in software, servers, and security, the healthcare industry can fully take advantage of digitization. A looming concern is that at a time when digitization has reached its apex in the healthcare industry, professionals will lag behind with their skill sets. But this shouldn't be a cause for alarm as healthcare is a trillion dollar industry with every sector from clinical services to home healthcare being up for grabs.
How will ABDM redefine the Healthcare Industry in India?
As the healthcare industry becomes more data-driven and advances in digitalization, the IT landscape of the health industry is expanding rapidly.
There is no doubt that innovation is the key for any healthcare organization to remain competitive and constantly provide its patients with the best treatment. Digitizing medical records and making them interoperable in one coordinated system would be a significant step forward for patient care by simplifying the process of coordinating care between providers, reducing wait times, standardizing treatment, and ultimately lowering costs.